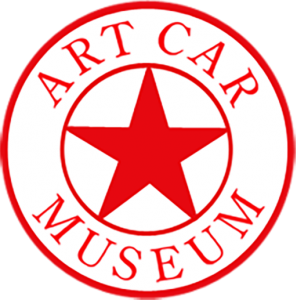 Be one of 75 artists in our 2021 Open Call Show. 
What I Did on My Covid "Vacation", is all about the art you created during the Covid Lockdown. 
*IMPORTANT NOTE- We are implementing a new entry system. 
To ensure your artwork is eligible for entry please read the instructions carefully. 
Instructions for Open Call Entry
• Please fill out the entry form through the link provided on our website artcarmuseum.com on the day of entry. Entry time starts today, April 30th, 2021, beginning at 11:00am 'till we have filled the 75 spaces available!
• We will not accept printed forms filled out by hand. Entry forms must be filled out through the online form provided. If you need assistance in applying please contact us at 713-861-5526 or email us at acmopencall@gmail.com.
• The theme for this year's Open Call is What I Did on My Covid "Vacation". Please enter artwork that was created during this last year's Covid Lockdown.
• A clear, good quality photo (to be used in our printed brochure) will need to be uploaded to the form.
• Please save and title the image prior to entry with the following: Artist's Name-Title-Size of Artwork (In this order, use dashes).
• Size limit for wall pieces, no larger that 4'x4'
• One piece per artist.
• No triptychs, diptychs, or multiples.
• Artwork must to be ready to hang or place.
• We are only accepting artwork in person. No mail in work can be accepted at this time. 
• Delivery times for drop off will be from 11 am – 4 pm, May 14th, 15th & 16th. 
• Please call 713-861-5526, to schedule your drop off time and date.
We've reached our maximum entries!
Thank you for your participation.