Danilo Stampalija, From Above, acrylic on paper – 9" x 12"
Art Car Museum new exhibition:  The Works of Brian Zievert and Danilo Stampalija
Beginning on Saturday October 17th, 2020 
(During our regular hours and by appointment only.)
Ann and James Harithas and The Art Car Museum are proud to announce our new exhibition featuring: The Works of Brian Zievert and Danilo Stampalija.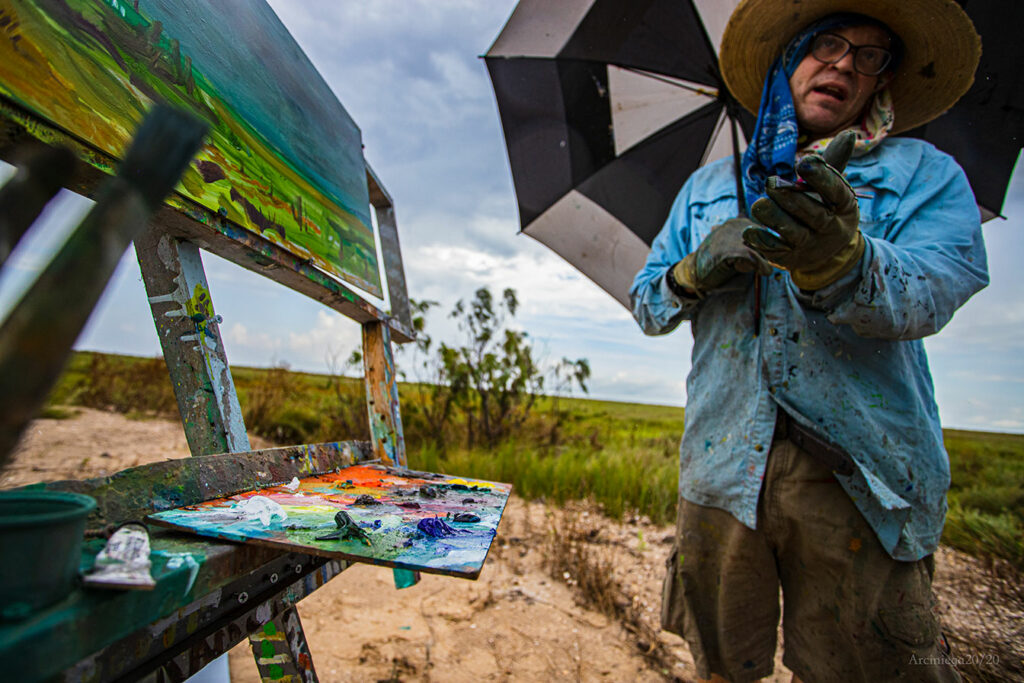 Brian Zievert's paintings are a chronicle to the expansive construction of Houston. Brian's "trademark" oblong canvases are painted on site, with his palette of earth tones, capturing cityscapes with industrial sunsets.
Growing up in Croatia, Danilo Stampalija was inspired at an early age by the beautiful Croatian Adriatic coast. His uncle, an accomplished watercolorist, saw his nephew's enthusiasm for learning to paint and became his mentor. Continuing to paint throughout his entire life, Stampalija has developed a watercolor style that verges on the abstract.
The Works of Brian Zievert and Danilo Stampalija will be on view, October 17, 2020 during our regular Saturday Hours: 11 am – 6 pm, (by appointment only) at the Art Car Museum, 140 Heights Blvd. – Houston, TX  77007
(There will be NO Opening Night event due to Covid-19 restrictions.)
Art Car Museum
140 Heights Blvd.
Houston, Texas 77007
713-861-5526
www.artcarmuseum.com
OPEN: Friday, Saturday & Sunday 11am-6pm – (by appointment only)
CLOSED: Monday through Thursday 
Admission is always FREE!
(Please call or email ahead to make an appointment)
---